Questions to Ask When Choosing an Assisted Living Facility
It's an exciting time to move into an assisted living facility, as communities are ushering in a new era that caters to residents, allowing them to retain their independence and enjoy the things that they love all while receiving the care that they require. Today's senior living is far from the Hollywood misconception of dreary facilities with fuzzy televisions.
The communities that you're researching and evaluating are equipped with resort-style amenities including top-rated restaurants, heated pools, walking trails, unique social activities, fitness classes, beauty salons, and quality care services.
Life Care retirement communities (CCRC) are a popular form of senior living as they house a full array of care services under one roof. This includes Independent Living, Assisted Living, Memory Care Skilled Nursing and Rehabilitation. This means that if your loved one's needs change, they'll be able to transition to a new level of care and they won't be required to relocate. Moving into a Life Care community makes the transition easy and helps avoid a lengthy process when you or your spouse/loved one are in need of care services immediately.
While there may be many communities in your local area, they can be vastly different. As you begin to evaluate the options and perform your due diligence, you're going to wonder what questions you should ask assisted living facilities to ensure they meet your criteria.
To assist in your search for an assisted living community, we've compiled a comprehensive list of questions by category to ask assisted living communities during initial phone calls and while touring the community.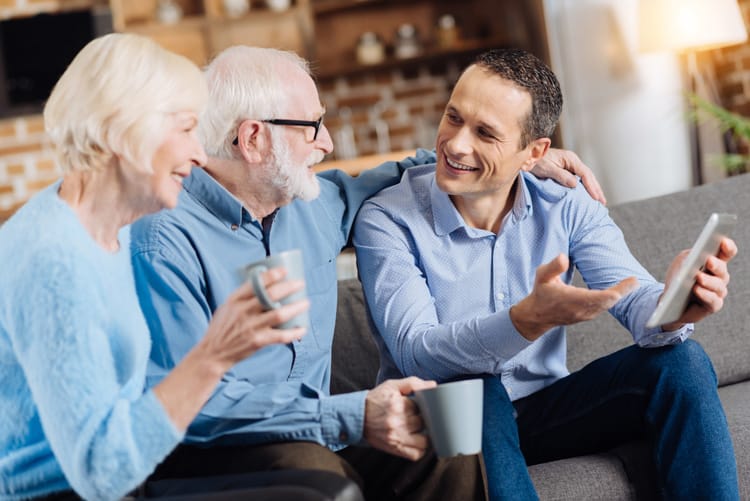 Use the following links to skip to a specific category of questions:
Care Services Questions
Choosing an assisted living community that will provide skilled, compassionate care for your loved one is very important. The community should serve residents with quality care to ensure that their Activities of Daily Living (ADLs) are fulfilled. Additionally, if you're considering a continuing care retirement community (CCRC), you'll need to understand the differences in each level of care.
What is your staffing ratio?
How many residents live here?
What type of training does your staff receive?
Do your staff members have a certification or degree?
Do you have staff available 24/7?
How close are you to the nearest hospital?
Can I continue to use the same health care providers?
Can staff administer medication?
Do you have an in-house physician?
Is your community licensed and inspected?
Is the same caregiver consistently assigned?
Do you offer hospice or end of life care?
Dining Questions
Senior living communities offer a variety of meal plans and dining options. While there are many commonalities between communities, asking questions regarding the dining options will help you to better understand what type of dining program you or your loved one prefers.
How many meals are covered per day / Is there a meal plan?
Is there variety day-to-day/week-to-week?
Are snacks included?
What kind of beverages are included?
What is the pricing on menu items?
Can I look at a current menu? (Ask for a copy)
Can friends/family join you for dinner?
Are you required to reserve meal times?
Who will you be seated with during meals?
Do you offer private dining for special events?
What if you're still hungry after meals?
Can you request meal variations or substitutions?
Are meals covered by a nutrition plan?
What type of dining are available? (Dining Room, To-Go, Casual/Bistro, Private)
Can you go out of the community for meals?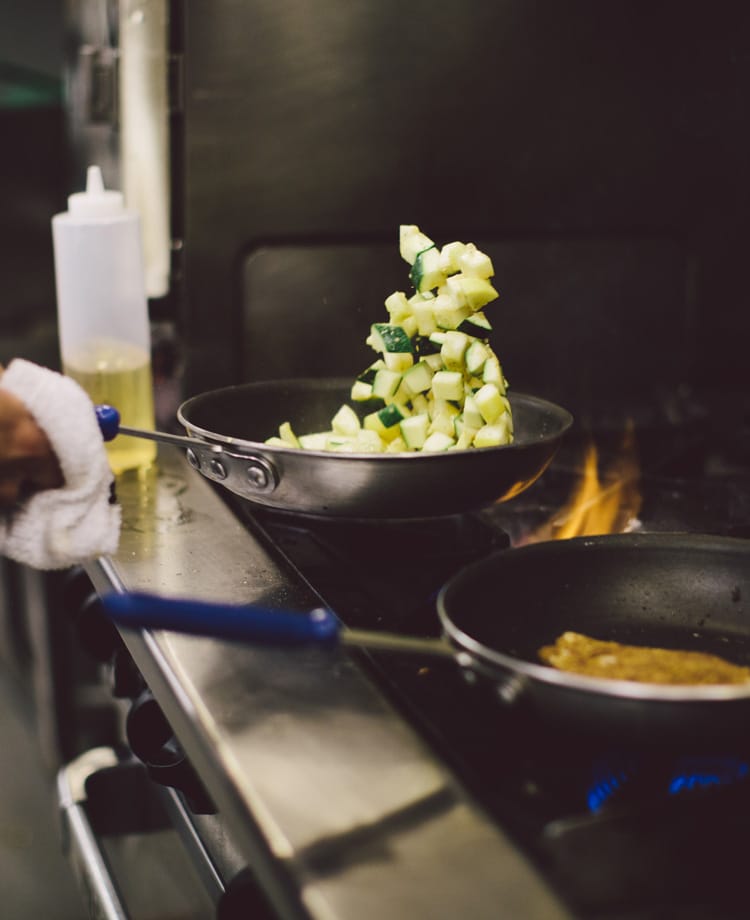 Social Questions
Social interactions play a crucial role in the quality of life for assisted living residents. Most people will prioritize the care, meals and costs of a community, but ensuring that there are events, activities, and outings to keep your loved one social, which plays an important role in their well-being.
Does your activities schedule change month-to-month?
Do you plan trips outside of the community?
What clubs do you offer?
How do you get residents involved in activities?
How many people attend activities?
What does your activities schedule look like? (Ask for a copy)
What are your most-attended events?
Can I start a meeting group?
Do you have other age groups visit? (kids programs, teenage volunteers)
Wellness Questions
Wellness plays an important role in the life of seniors and encourages them to continue to be active. Staying active can make their bodies healthier and ultimately assist them in living a longer, healthier, happier life.
How do you get residents who haven't worked out involved?
Does your schedule change month-to-month?
Does your team have a certification or a degree?
Do you have a pool?
Do you have a fitness studio?
Do you have a wellness center/training room?
Who leads the classes?
How do you sign up for classes?
How do you modify the workouts to meet the needs of each resident?
Do you go off-site for wellness activities?
What is your most popular wellness class?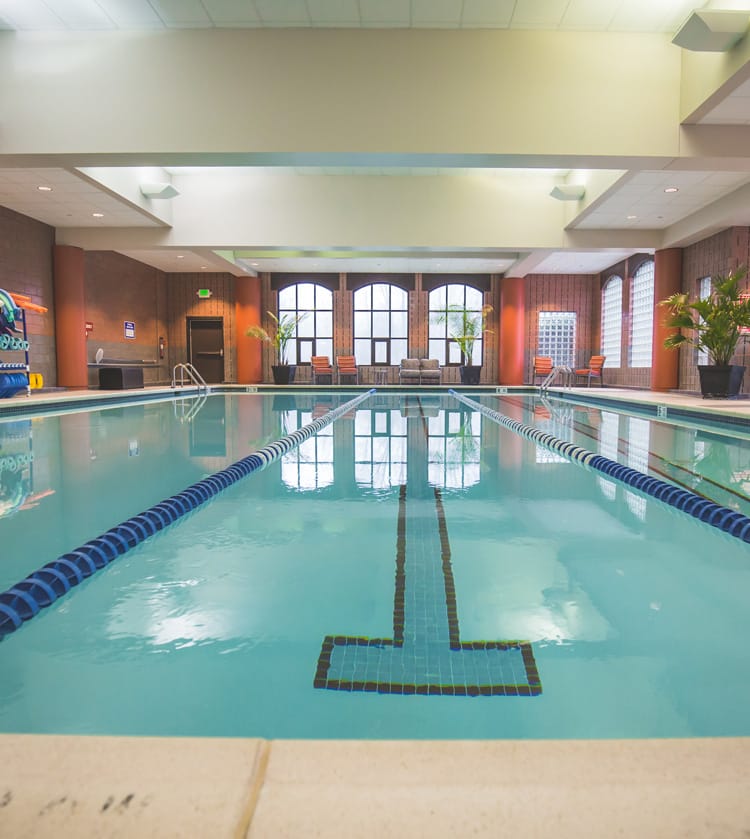 Pricing Questions
Affordability and pricing are one of the top questions people ask when looking for an assisted living community. The types of services that your loved one will require, the amount of care, the size of the community all impacts pricing.
What are your plans and pricing structure?
Do your fees increase annually?
Do you offer financial assistance?
Do you accept long-term care insurance?
Is there an entrance fee?
Is there a buy-in?
What does the price cover?
What doesn't the price cover?
Is transportation included?
Is this tax deductible?
What is the difference in pricing if the resident moves to a different type of care? (ie. from assisted living to memory care or skilled nursing)
Family/Friends Questions
Visits from family and friends impact residents overall health in a positive way. Ensuring that the community offers activities, meal options, common spaces and visitation means that there will be opportunities to connect and enjoy time with your loved one.
Can family/friends join you for meals?
Are there activities with family/friends available?
What time can family/friends visit?
Can family/friends stay overnight in a residents home?
Is there a guest room/suite available to stay in?
Are there support groups available on-site?
Can my family volunteer at the community?
General Questions
Ask additional questions about their residence, security, comfort, seasonality, home maintenance, state inspections and more.
Do you have security on-site after hours?
Do you offer transportation services?
Is the community gated?
Do you allow pets?
What happens in case of inclement weather? (Hurricanes, Forest Fires, Blizzards, etc.)
What amenities can residents use within the community?
Do you have a maintenance team?
Do you offer housekeeping/laundry services?
Does your apartment come furnished?
Is their apartment shared or private?
Is their bathroom shared or private?
Can you provide a layout of available apartments?
Are the apartments customizable?
Do you have any additional location/properties in your company?
Are you a continuing care retirement community? (CCRCs offer a full continuum of care, making it easier to transition to a different level of care, should the need arise)
Ask to see a state survey or Department of Health and Environmental Control (DHEC) evaluation
Do you have spa/salon services?
While there are many questions that you can ask an assisted living community far beyond this list, this is a thorough checklist to get you started. As you're visiting communities, don't be afraid to ask the questions as it'll be your loved ones home and you'll want them to feel comfortable. Be sure to speak with current residents/families to hear their experience with the community and ask to bring your loved one for a meal so they can get a feel of the community. Visually inspecting the community including furnishings, floors/baseboards and ceilings will help you get a better understanding of the community's hygiene, cleanliness and attention to detail. Trust your gut when it comes to making this decision and if it feels wrong then don't be afraid to walk away. If you've read down to here, you're well on your way to making a sound and informed decision for your loved one.