A Luxury Retirement Lifestyle
Minutes from both New Haven and the Shoreline
Whether you've been researching communities for years or you're just starting your search, you've come to the right place. At Evergreen Woods, we offer a senior living experience that is second to none.
While our community is located in Branford, several of our residents hail from New Haven. That's because no other community in the area offers the same quality of accommodations, dining, social programming and wellness classes that we do. Our vibrant lifestyle and engaging social environment keep our Members active, and there is never a shortage of things to do.
Never Move Again
Perhaps the greatest benefit of living at Evergreen Woods is that we offer the comfort of never having to move again. That's because we offer Independent Living, Assisted Living, and Rehab all under one roof. If your needs ever change as you age, you will be taken care of at our community.
Gallery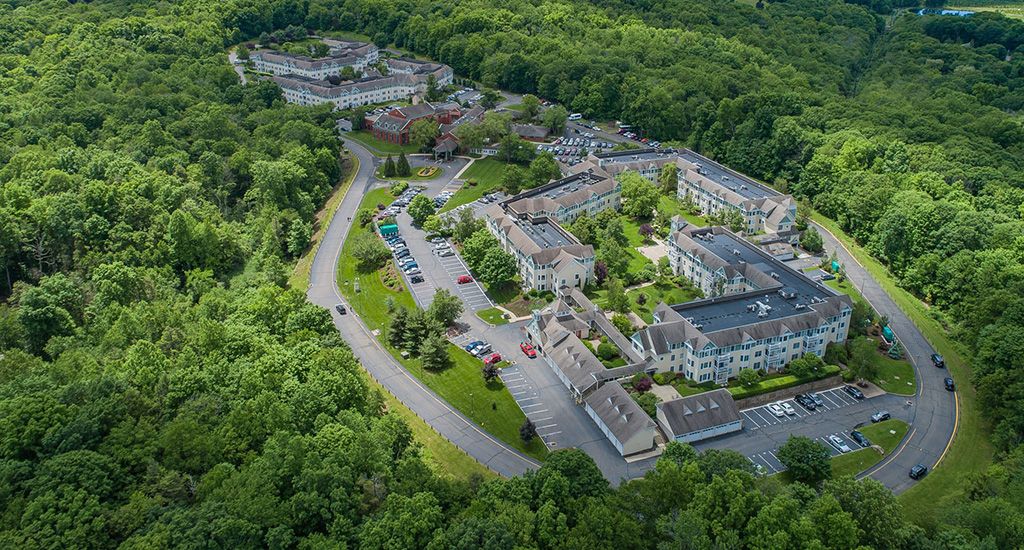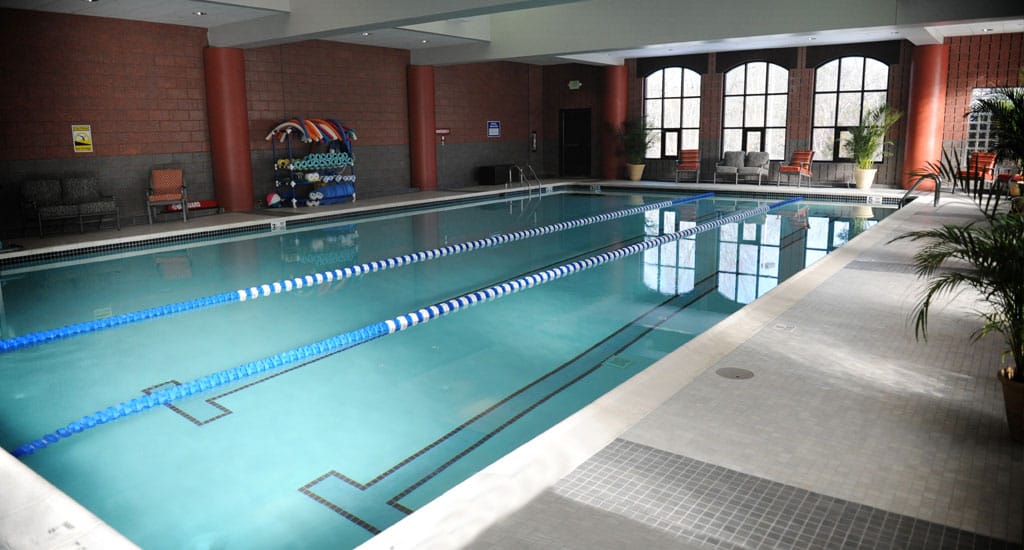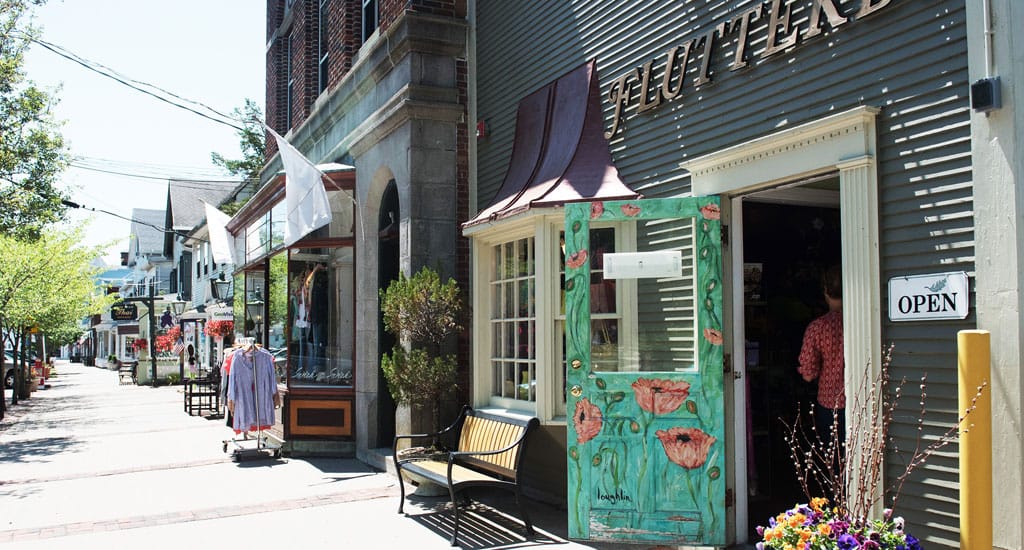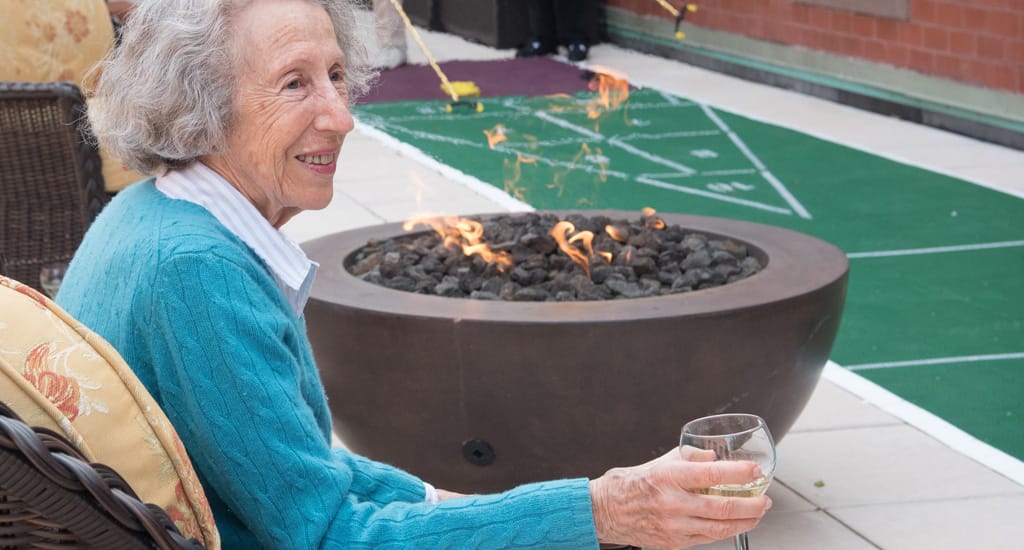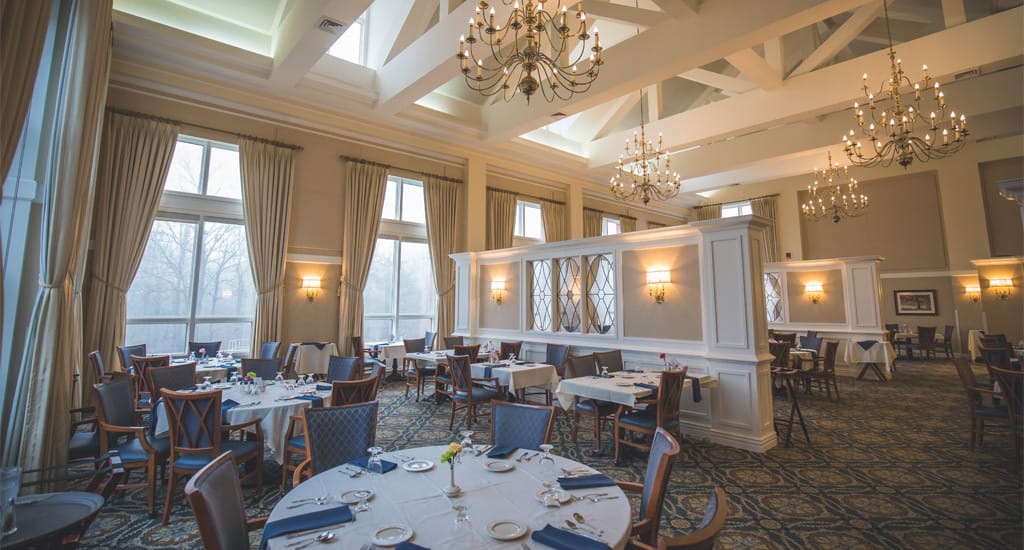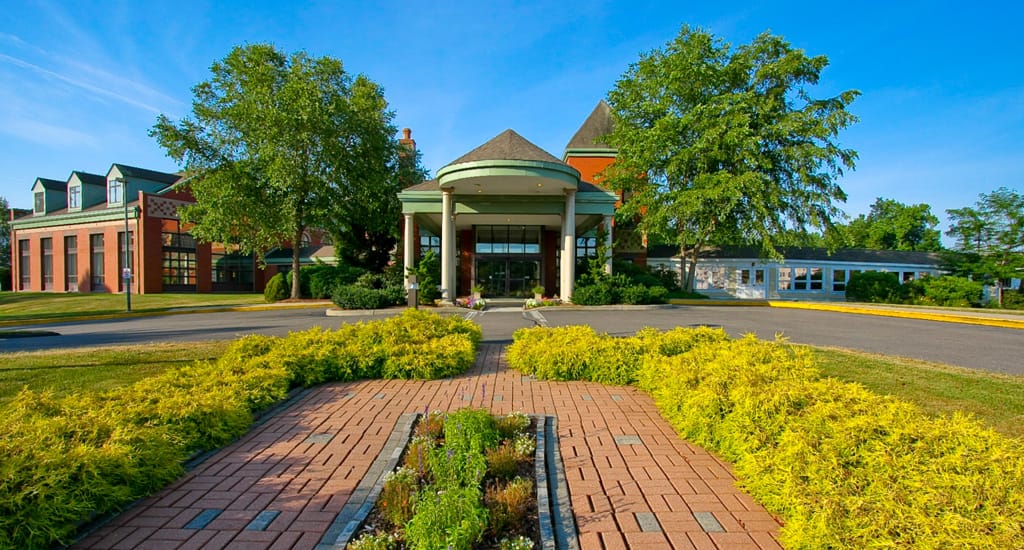 View Full Gallery
Senior Living Options
The following senior living options are available at our Branford retirement community:
Independent Living is designed for seniors who benefit from a maintenance-free lifestyle but need little to no outside assistance. Our Independent Living community offers both cottage homes and villa apartments.
Assisted Living provides Members assistance with the activities of daily living (ADLs) in an environment geared toward maximizing their independence. Our Members receive personalized care based on their individual needs and goals.
Skilled Nursing provides Members with person-centered support from a team of top-tier medical professionals. We offer around-the-clock care and monitoring, as well as uncompromising attention to Member needs, in an elegant environment.
Short-Term Rehab offers Members extraordinary results in physical therapy, occupational therapy, and speech therapy. Our partnership with Broad River Rehab Services allows us to achieve outcomes that exceed the national average.
Why Do People Come to Evergreen Woods from New Haven?
The Best of Both Worlds
Our convenient location offers easy access to both the city of New Haven and Connecticut's beautiful shoreline. Our proximity to New Haven means that members can easily stay involved in activities and events in the city. Our proximity to the shoreline means you'll have no problem visiting the beach or going out boating in your freetime.
Luxury
Part of what makes Evergreen Woods special is the level of luxury we provide. We want our Members to experience the best life has to offer, and our community is built to make this happen. Whether it be restaurant-style fine dining, an endless list of amenities or beautiful living accommodations, we are a step above the rest. Don't just take our word for it—schedule a tour of our community and see for yourself!
Quality Care
For Members in our Care Services programs, Evergreen Woods offers personalized care plans focused on the individual and their goals. Members see the same caregivers each day and night, which gives them a level of consistency they can rely on. The high quality of care we provide allows Members to focus on the important things—spending time with friends and family and enjoying all our community has to offer.
Community Engagement
At Evergreen Woods, we take great pride in the social lifestyle at our community. Members are consistently engaged by our calendar of daily events and activities. From happy hours to leisure games to group outings, there is never a shortage of things to do. Social events are a great way for Members to enjoy time with their friends and make new ones.
Wellness
Wellness is a big part of our community's philosophy, since it helps drive Member well-being and engagement in care. Members can participate in a wide array of daily group fitness classes at our multimillion-dollar wellness center and pool. They can also participate in their own workout program or meet with our Wellness Director to develop a customized wellness plan.
Our Location
Evergreen Woods is located at 88 Notch Hill Rd, North Branford, CT 06471.
Open in Google Maps
Directions from New Haven, CT
From New Haven, navigate to I-95 and head North. Stay on I-95 for just over 8 miles until you reach Exit 56. Take Exit 56 for Leetes Island Rd toward Stony Creek and then use any lane to turn left onto Leetes Island Rd. Continue on Leetes Island Rd for 0.3 miles and then turn right onto US-1 N / East Main St. Continue on East Main St for 1.2 miles until you see a sign for Evergreen Woods on your left. Take a left at this sign and continue up the road to our community.
Get In Touch