ABOUT US
OUR VISION is to create communities where people live longer, healthier, and happier lives.
OUR MISSION is to be caring professionals dedicated to quality services.
Our dedicated team members have a proven track record for success and know the importance of establishing a lifestyle that allows members to live longer, happier, healthier lives. Our number one goal is to provide an environment that encourages an independent lifestyle for all our members.
The following Guiding Principles are the foundation upon which we operate.
People First, Always. We approach our business with a People Over Policy mindset. This allows our team members to make the decision at any given time which puts the Members we serve first. In addition, we believe in an empowered workforce. Our product is only as good as the hands that deliver it. That's why we extend our People First principle to those we're working alongside.
We Exist to Serve Our Members. If we lose sight of the individuals that we've built our company to serve and care for, then we don't deserve to be in business. This is why we stress our mission on a daily basis to everyone from our front-line caregivers to our home office executives.
We Have A Responsibility to be Full. We believe that we have the best communities offering the best services resulting in industry-best care. As our company grows we are able to serve more and more Members for whom this quality of life is the best option. Therefore, it is our responsibility to be full. And by maintaining our position as best-in-class in all that we offer, we believe we can help shape a changing culture that allows our person-centered, dignity-focused philosophy to trickle down to every senior care related facility in the nation.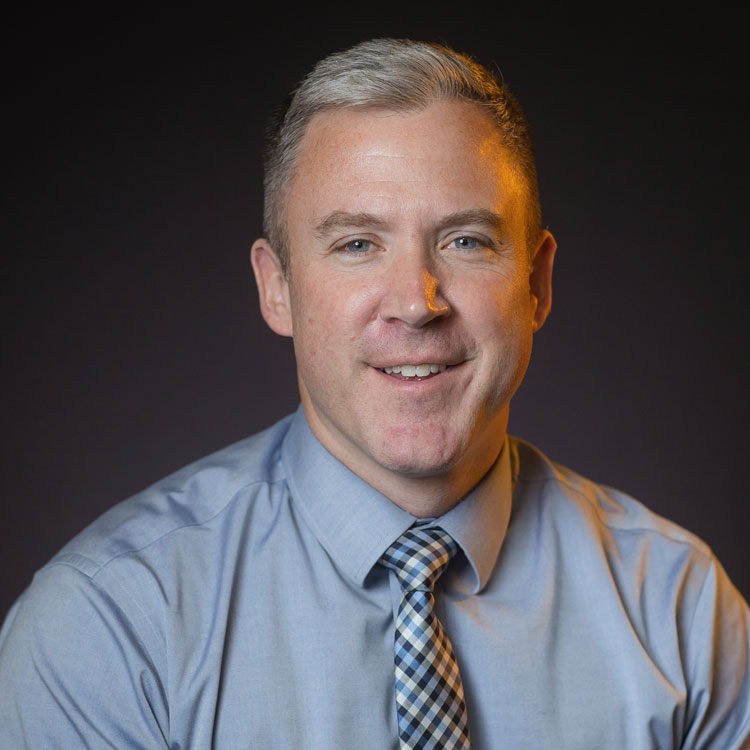 Blair Quasnitschka
Executive Director
Let me be the first to personally welcome you to Evergreen Woods. If you are looking for an affordable, higher quality of life in the Branford area, you're in the right place! Evergreen Woods offers the best opportunity for people who want to maintain or enhance their independence and enjoyment of life.
At Evergreen Woods, our mission is simple: To be caring professionals dedicated to quality services by providing our Members a better life, for a longer period of time than they could manage living in their current house. And we strive to achieve this with Honor, Dignity, Trust and Integrity.
Amanda Mammele
Lifestyle Advisor
Lauren Nasreddine
Lifestyle Advisor
Maureen Cunningham
Lifestyle Advisor
"Your happiness is our goal."
"When you begin your carefree retirement lifestyle with us at Evergreen Woods, we want you to truly enjoy it. Your happiness and satisfaction is guaranteed, and if for any reason within 6 months of your move-in of a villa apartment, you are not satisfied and choose to leave Evergreen Woods, we will refund 100% of your Occupancy Fee, minus any damage to the home. Monthly services fees are owed only for the time you live there.
"We want to make sure you're satisfied. We have a 6 month, 100% refund, money back, satisfaction guarantee."
—Donald Thompson, Owner & CEO Senior Living Communities
In addition to providing an exceptional quality of life for its members, Evergreen Woods values and is dedicated to serving the communities in which we work and helping on a worldwide level. Evergreen Woods supports numerous charity organizations. Below are a few of the organizations that Evergreen Woods contributes to:
Alzheimer's Association
The Alzheimer's Association is the world's leading voluntary health organization in Alzheimer's care, support and research. The Alzheimer's Association works on a global, national and local level to enhance care and support for all those affected by Alzheimer's and other dementias. We are here to help.
Silver Pen Essay Contest
SilverPen The Silver Pen Essay Contest is a way to help local high school seniors with their collegiate financial burden. High school seniors within a 25-mile radius of any Senior Living Communities' retirement communities are welcome to apply by writing an essay in response to a specific topic. The essay is free form and can vary in length. Community members on the Resident Advisory Committee choose the winners who receive cash prizes. This Advisory Council consists of successful retired business professionals, educators and community leaders.
CARE for AIDS
CARE for AIDS works with Kenyan churches to operate life-transforming centers, which help the physical, spiritual, economic, and social needs of men and women living with HIV/AIDS. At each center, 80 individuals can complete a nine-month program which gives them the training and support lead full and productive lives. At the center, individuals attend weekly health and spiritual counseling sessions. CARE for AIDS hopes to see HIV-positive Kenyans become empowered and able to lead spiritually and physically strong lives.
Why should someone move to The Evergreen Woods?
Evergreen Woods was founded to help people live longer, healthier and happier lives. We want people to age in place and be able to stay in their home, whether an apartment or a cottage home, without having to go to institutional care.
Our goal is to help our members stay involved and we do this through our wellness programs, our excellent dining services, our curated social calendars and by providing a community where they feel secure surrounded by friends. This gives them the freedom to do more things, go more places, spend more time with family, visit more with friends and just generally, live a better life.
Can I afford to live here?
The average member of our communities saves approximately $1,000 per month over living in their previous house.
You may be wondering about the affordability of living in our community. We work hard to keep the monthly fee reasonable and its increases to a minimum. When you compare what it costs to maintain your present home with what it costs to enjoy the amenities of our community, you'll be pleasantly surprised. When you consider all of our services such as home maintenance and lawn care, exquisite dining, a full social activities calendar, exercise classes, weekly housekeeping, scheduled transportation, concierge services, utilities being paid, taxes being paid, and emergency response all at your fingertips – you'll discover that life is better and, perhaps, even less expensive, too. When you add to that the peace of mind offered both you and your children, knowing that your needs are taken care of, living in our community becomes an increasingly excellent value.
How would you describe your activities program?
We offer a wide array of activities and community events. A full-time Social Director plans and coordinates a daily schedule of varied activities geared to our members' interests and preferences.
There are exercise and educational classes, Bridge and card games, crafts, study groups, golf outings, parties, and movie nights. We also offer outings to cultural destinations, day excursions, shopping trips, and lunches out on the town. Seasonal events, happy hours, themed dinners, and birthday celebrations are included, too.
Our social calendars are published before the beginning of the month so that each member can plan in advance and invite their friends and family.
How does Care Services integrate into Evergreen Woods?
Care Services is located at the community and easily accessible by residents, family members and friends. Care Services residents enjoy their own separate clubhouse, dining room and activity areas.
Evergreen Woods has on-site rehabilitation services. We provide physical therapy, speech therapy and occupational therapy, both for members of our communities as well as outside guests.
How is Care Services staffed?
Evergreen Woods is staffed with Care Services personnel 24 hours a day, 365 days a year.
We have a contracted Medical Director and Pharmacy Director (a RPh), and an on-site Director of Assisted Living and Director of Nursing Services. The Medical Director and Pharmacy Director make regular visits to the Care Services facilities.
Medical Technicians and Certified Nursing Assistants (CNAs) are staffed 24 hours a day.
What is the dining program?
The Clubhouse dining program uses a menu system like you would see in any fine dining restaurant. There are regularly over 12 entrées on the Clubhouse dining menu plus daily specials, prepared by our executive chef. Members are allotted flexible dining dollars each month to spend on dining and the dollars roll throughout the year.
Dining in Care Services features the same great food, fantastic service and again, lots of options. One perk of living in our assisted living is the ANYTIME menu. Our residents can find a great meal anytime they are ready to eat. We work on their schedule instead of our residents working on ours.
Menus throughout the community also include our wellness menu options. These entrees are prepared to meet the American Heart Association's criteria.
What is the monthly service fee?
The service fee includes all of the monthly bills you would have paid on your own house.
The monthly service fee is an all-inclusive cost that is paid monthly by members of the community.
The monthly service fee includes all of the monthly bills or expense they would have paid on their previous house.
Examples are:
Electricity
TV
Water
Sewer
Internet and phone (select locations)
Lawn maintenance
Housecleaning
Bathroom & kitchen detail cleaning
Emergency system monitoring
Meals
Scheduled transportation
Entertainment
Social functions
Concierge services
When do I receive a refund on my Occupancy Fee?
Just like any house you've sold in the past, our members receive their Occupancy Fee Refund when we sell your house.
Occupancy fee range is based on location, view, features and choice of occupancy plan. Each cottage or villa home has a different price like any house in any neighborhood. And just like any other house, our members receive their guaranteed occupancy fee refund when we sell their cottage or villa home.
How much will the Monthly Service Fee increase?
While rising costs are a given in today's economic environment, we recognize that the vast majority of our residents are on fixed incomes, and we strive to contain costs as best we can to be good stewards of your investment. Over the past five years, the amount of increase in Monthly Service Fees has averaged between 3.0% and 3.5% per year.